With increasing interest in vegetarian and vegan diets, consumers are choosing rice milk over dairy-based alternatives. In addition, those who suffer from food allergies and intolerances often find they tolerate rice milk better than dairy milk or soy options.

The global rice milk market is estimated to reach over $250 million dollars by 2027, according to a report from market research firm Reports and Data. There are a few reasons its popularity is on the rise.
So, is rice milk nutritionally comparable to other milk alternatives? Here's everything you need to know.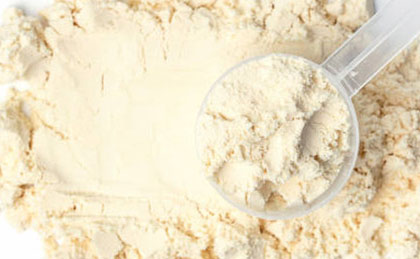 Rice Milk
How is rice milk made?
When manufactured commercially, rice milk is typically made by pressing grains of rice through a grinding mill. It's then strained and blended with water. The final product is often flavored with added sweeteners and fortified with nutrients.
Nutritional rice milk powder making machine for baby food uses rice, corn, beans, and all kinds of grains as raw materials. Through extruding, inflating, drying, crushing, and mixing, it could produce many kinds of nutritional powder. Such as baby rice powder, sesame paste, beans powder, and so on. This line could finish all the processes automatically from the feeding to the end. It has features of easy operation, no leak of powder dust, sanitation, energy-saving, and adding all kinds of raw materials and nutriment easily.
You can also make rice milk at home, although the process looks a little different. You can use rice flour. Or you can boil rice, blend it with water, and strain it to create the final creamy beverage. The downside to homemade rice milk: It's not fortified with nutrients you'd find in store-bought rice milk or other milk options.

Nutrition Baby Powder Food Production Line
Rice milk vs. cow's milk
When someone chooses to drink rice milk, they are often doing so as a substitute for more traditional milk options, such as cow's milk. Although rice milk can be incorporated into your diet in many of the same ways cow's milk and other milk alternatives can, it is not a comparable swap when it comes to nutrition. (Try these plant-based swaps.)
Rice milk is not nutritionally equivalent to cow's milk, as dairy milk contains 13 essential nutrients [only two of which are fortified: vitamin A and vitamin D], whereas rice milk generally contains two to four nutrients depending on what is added
Rice milk also has a significantly different macronutrient profile than cow's milk. In an equivalent portion, rice milk contains more carbohydrates and less protein and fat than dairy milk.
(Be sure to know the difference between dairy vs. dairy-free.)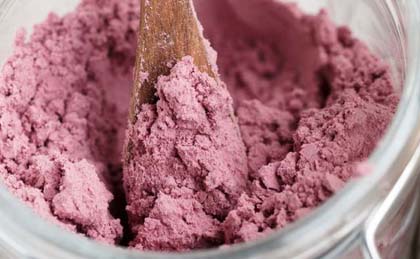 Rice Milk
Rice milk benefits
Just because rice milk isn't as nutrient-packed as cow's milk or other plant-based milk doesn't mean you have to give it up. In fact, there can be benefits to incorporating rice milk into your meal plan. This is especially true for individuals who suffer from food allergies or intolerances.
Rice milk is the least allergenic compared to other plant milk, making it a better alternative for individuals with nut or soy allergies.
If you're an athlete, rice milk can be a good way to refuel. It's rich in carbs, with little fat or protein to slow digestion, which means it provides a quick source of fuel to the body. Compared to other plant-milk alternatives, rice milk may be a good option for individuals with high energy needs, such as endurance athletes.
Let us help you find the best nutritional rice milk powder-making machine. Welcome to contact us today or visit our website to learn more about the nutrition baby powder food production line.